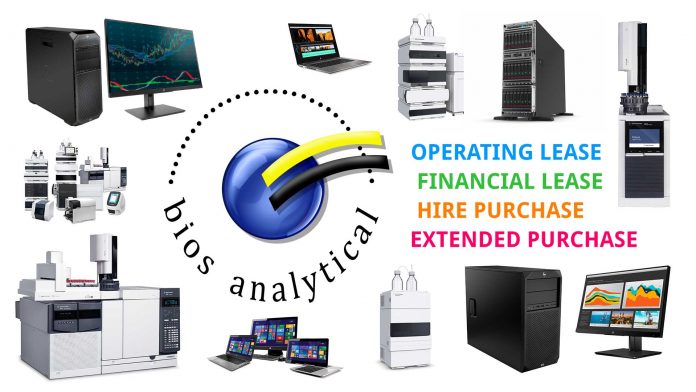 Bios Analytique specialise in the rental and leasing of life science and chemical analysis instruments and related IT hardware to laboratories and operates throughout the whole of western Europe
The company was formed in 1995, originally as an exclusive distributor of chemical analysis equipment in France. Since 2002, faced with a growing demand from our customers for rental and financing solutions more in line with their needs, we have developed a range of flexible solutions, modern, innovative and designed to meet all of their requirements. Offices in Germany, Spain and the United Kingdom soon followed, so that more customers could benefit from our unique financial packages.
We understand your business
Because we have this history, it's in our DNA, that know-how, the interface between the lab and the financial requirements or constraints of a company
From a start-up to a multinational, all our customers are important to us. They appreciate our flexible, modern and innovative solutions, attention to detail and responsiveness.
Today, Bios Financial Solutions will assist you in the financing of your scientific instrumentation and IT hardware throughout Europe
Operating lease from 1 to 36 months (depending on technique and configuration)
Financial lease from 36 to 72 months
Hire purchase from 36 to 72 months
For companies with sites in various Western European countries, benefiting from the same financial solutions regardless of the location of their laboratories is a definite advantage. Rental and leasing is not just about lending money, it is about providing a solution that creates value and grows your business
What makes us unique?
Unlike a traditional finance provider we have a background in science, we understand the laboratory market, its needs and expectations.
We manage the whole process, from ordering to installation, leaving you time to get on with your job, saving you time and money.
Our rental & leasing solutions reduce your financial commitment and make your budget go further, creating more investment opportunities for your laboratory.
We have a history of working with a number of European manufacturers and can finance a wide range of laboratory equipment.
There are many Banks and leasing companies, but only one whose professionals specialise in Laboratory equipment, Bios Financial Solutions
To learn more about what we have to offer, head to our website here: https://www.bios-analytique.com/