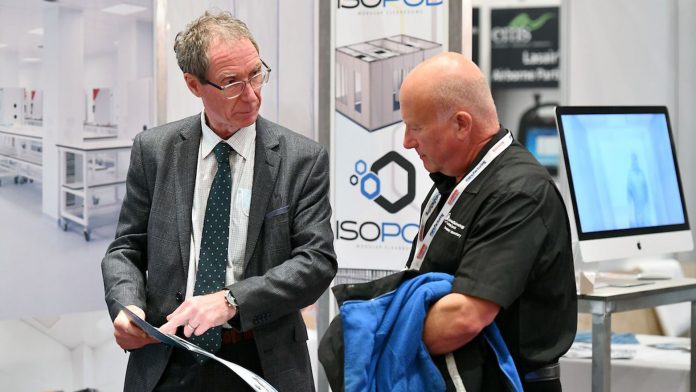 Controlled environment specialists excited to share cleanroom innovations that helped the fight against COVID-19.
Guardtech Cleanrooms are thrilled to be returning to the Med-Tech Innovation Expo at Birmingham's NEC next week – with a raft of exciting new products and services to share with delegates.
The Haverhill-based controlled environment specialists are set to showcase their range of CleanCube portable cleanrooms and ISOPOD quick-assembly cleanrooms at their B40 pitch on September 28 and 29 at the UK & Ireland's leading event for medical device design and manufacturing technology.
This is all alongside their renown turnkey construction operation, cleanroom servicing – including comprehensive maintenance, testing and validation – and their revamped furniture and equipment offerings.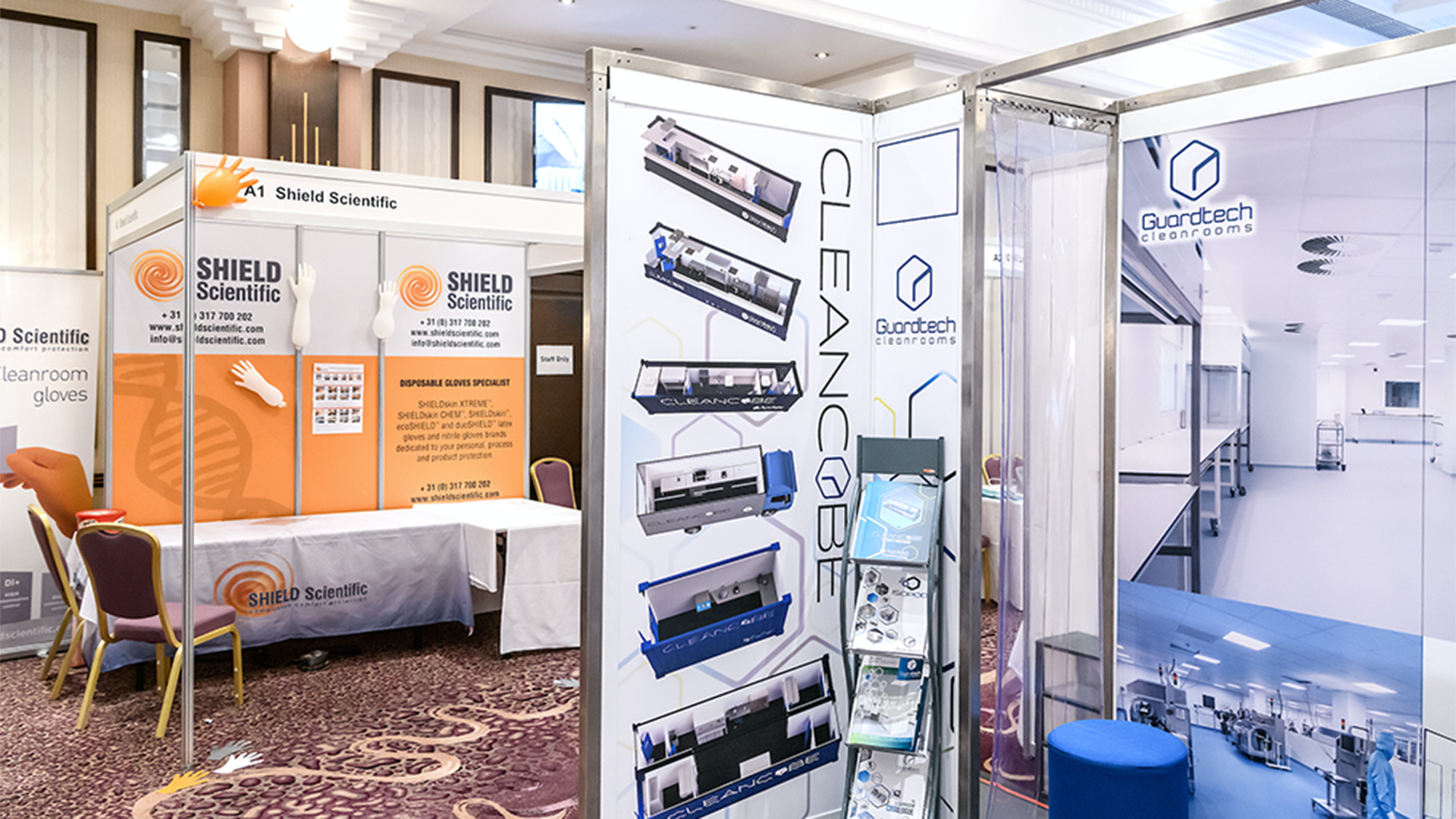 Commercial Director Mark Wheeler said: "We're so happy to finally be returning to the NEC for the Med-Tech Expo – and we can't wait to show off our range of amazing cleanroom and laboratory solutions to those attending.
"Our CleanCube portable cleanrooms and ISOPOD modular cleanrooms are becoming increasingly popular with businesses that need laboratories or production solutions where space, time and budget is compromised. We're urging as many people as possible to drop by our pitch this year and ask us about the wonderful work our team is doing across the UK."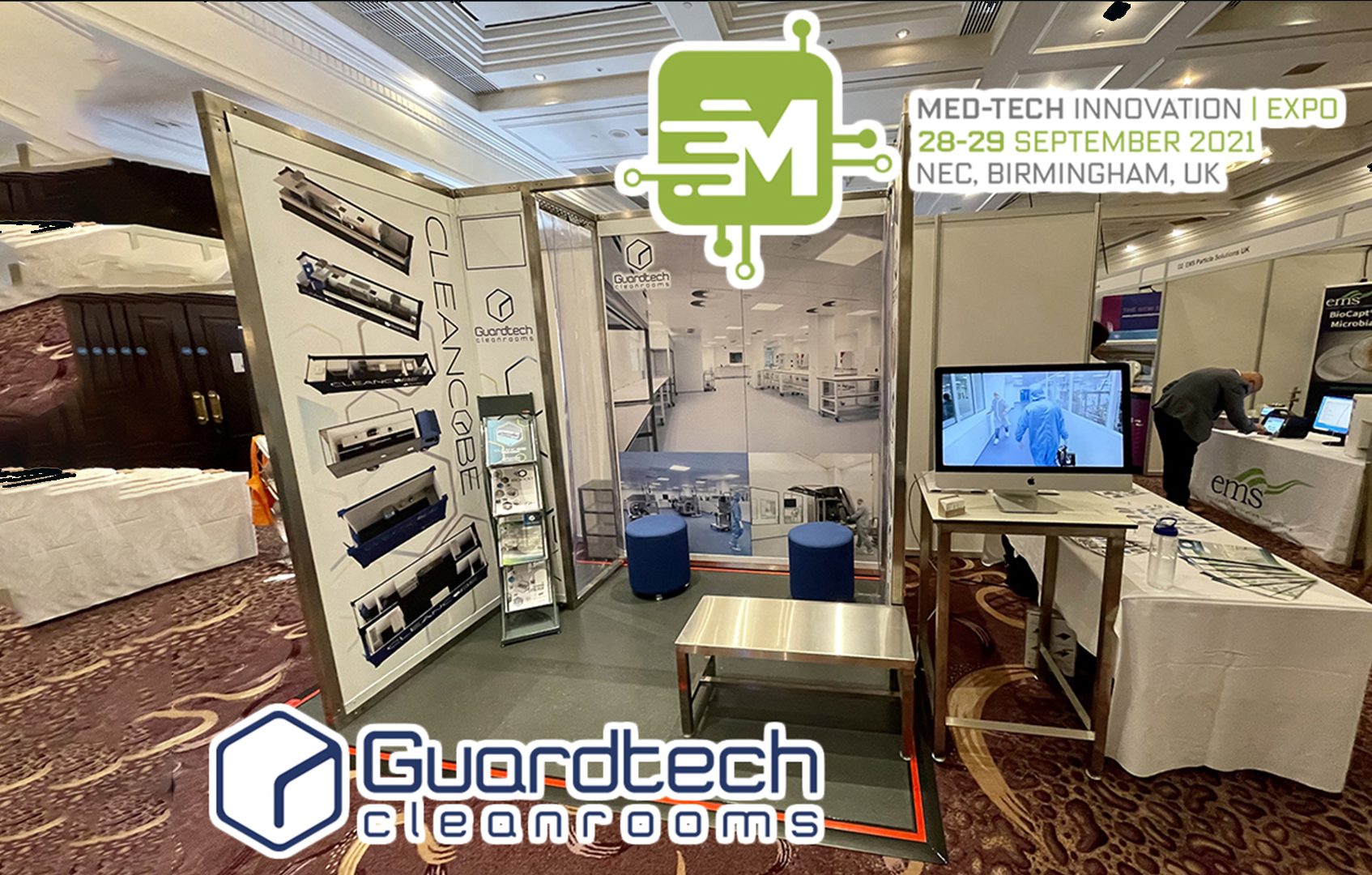 Guardtech have experienced incredible growth in recent years, with seven new additions to a core team of 16, underlined by some epic design & build projects – including major 600sqm and 470sqm controlled environment facility builds in Ireland and Hull, as well as a stunning three-phase 2,000sqm Life Sciences build, which included a CNC laboratory and Grade D manufacturing and packaging cleanrooms.
But it is their wide-ranging and valiant response to the COVID-19 pandemic that really highlighted the ethos of this family business over the last 18 months.
Mr Wheeler added: "The scope of the projects we've been involved with has evolved throughout the dark days of the virus – beginning with working with manufacturers either producing ventilators or directly supplying vital components for ventilators.
"This involved either working on extremely quick turnaround new cleanroom facilities or providing our engineering skills to critical suppliers.
"The next phase of projects related to upscaling British-manufactured PPE, which experienced woeful shortages stemming from the inadequate domestic supply chain. Guardtech were proud to have the opportunity to work on cleanroom design & build projects for face mask manufacturing in the UK and Ireland, supported by government funding to upscale PPE capacity quickly."
But by far the busiest wave of related activity concerned either testing, diagnostics or vaccine delivery. Guardtech became involved in a large-scale design and construction project for a COVID-testing reagent facility that helped to support the national testing effort.
The company have also provided more than 30 mobile testing facilities to provide a range of industries, from TV and film companies to elite level sport to major UK airports, with COVID-19 PCR testing units.
This is probably the most significant of Guardtech's achievements of the past year – initially creating, and then developing, their innovative new mobile cleanroom solution, CleanCube, which features controlled environments and laboratories in shipping containers, vehicular conversions and portable cabins.
"Using our vast controlled environment experience, talented designers and unflinching installation team, we devised a way to build cleanrooms and laboratories in shipping containers and Luton Box Vans," Mr Wheeler said. "This meant that businesses were able to rapidly test their staff for coronavirus, thus helping not only their operations to continue, but helping to stop the spread of the virus and, ultimately, save lives.
"We're looking forward to sharing these exciting innovations with delegates at Med-Tech next week – and hope that as many visitors as possible drop by our B40 stand to see what our work is all about."
For more information on Guardtech's products and services, call 0330 113 0303 or email sales@guardtech.com.
Supplier Contact Details