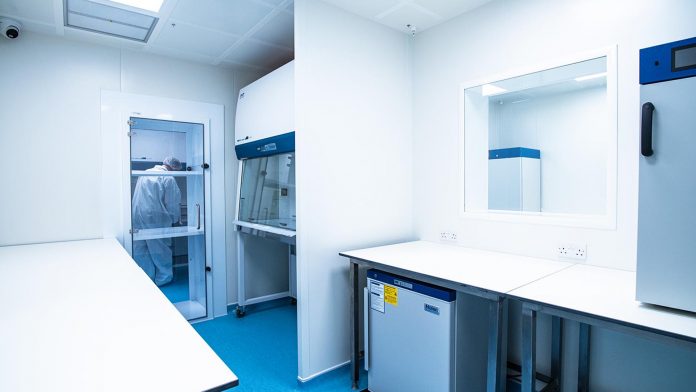 The Guardtech Group Commercial Team are set to visit Cleanzone next week – with the intention of meeting potential new international distribution partners.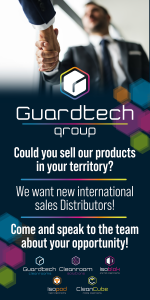 The exhibition, which takes place on 23-24 November at Messe Frankfurt, illuminates innovations in controlled environment technology, bringing together the leading lights of the cleanroom industry in Europe – as well as many other businesses working in cleanliness-relevant branches of industry.
Guardtech Group Commercial Director Mark Wheeler will be joined in Germany by Commercial Manager Andrew Cressey and Marketing Manager Joe Shackley, with the trio focussed on making new connections to potentially distribute the company's wide range of cleanroom solutions all over the globe.
Any interested parties are urged to contact the team in the coming week by calling (+44) 0330 113 0303 or emailing sales@guardtech.com to arrange a sit-down meeting.
But the Guardtech Commercial Team will ensure they are visible on both days, as they make their way around the iconic Messe Frankfurt hall in what promises to be two days of insight, innovation and engineering excellence.
Guardtech Commercial Director Mark Wheeler said: "We're ready to expand our international presence in 2023 and we felt that Cleanzone would give us an ideal platform to mix with the right people. It's part of a long-term process in which we are aiming to get our products into territories where they can make a really positive impact.
"We've already secured some really exciting partnerships overseas, but we are actively seeking to strengthen our position as a British company providing world-class cleanroom solutions to the global market."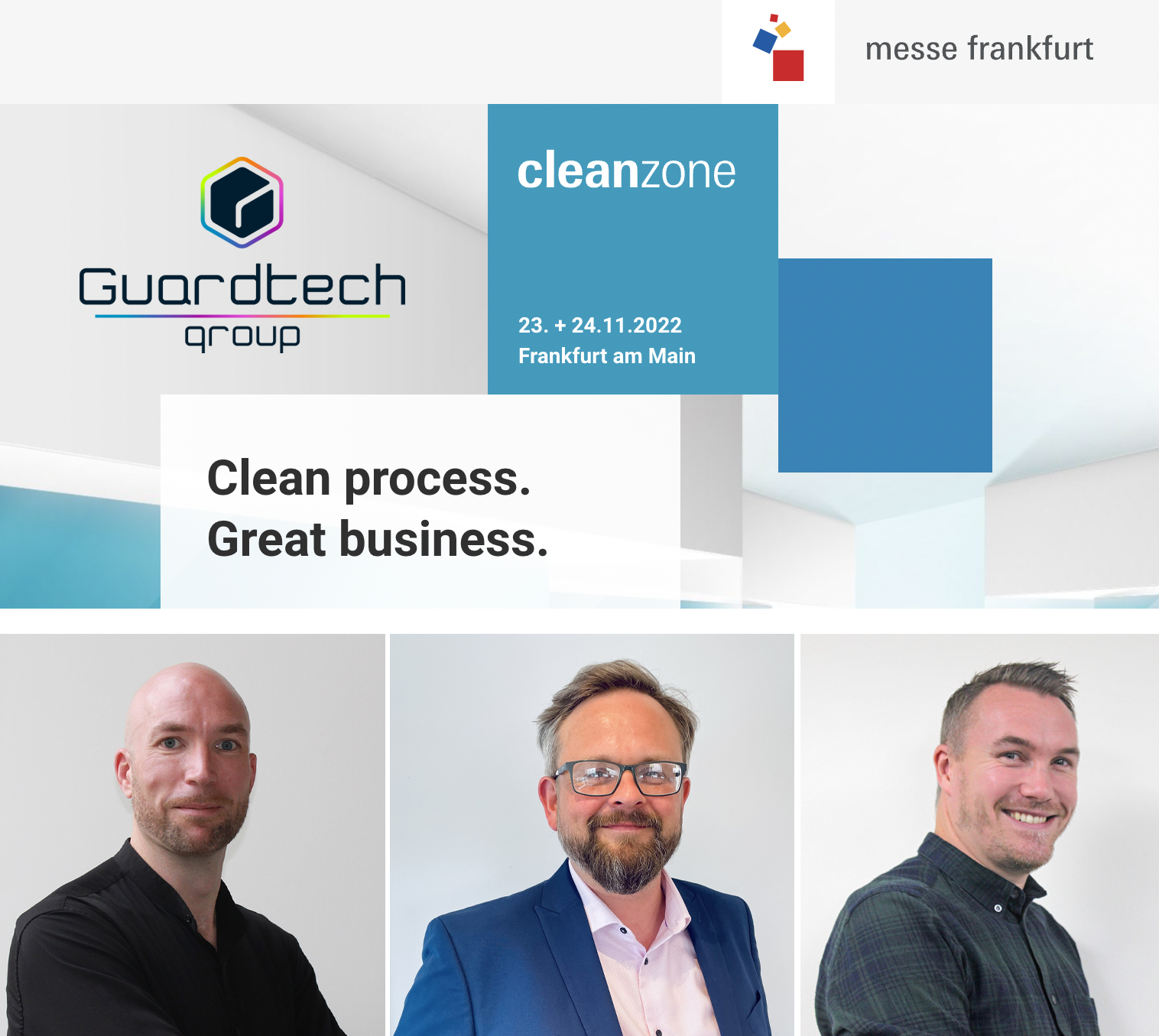 Guardtech offer a diverse range of cleanroom products and services in the UK, but it's with their CleanCube Mobile Cleanrooms and Isopod Rapid Cleanrooms that they expect to achieve the most traction in the coming year.
CleanCube shipping containers come in 20ft (Mini), 40ft (Midi), 40ft double (Maxi) and Multi (3 to 8-bay) configurations and can be shipped worldwide – with a wide range of internal fit-out options, offering classifications from ISO8 to ISO5 or Grade D to B, delivered as 'plug-and-play' units.
Isopod is a quick-assembly 'flat-pack' solution that allows users to build the units with their own engineers where necessary, offering similar specs to the CleanCube.
Isopods might not be able to offer the increased footfall that CleanCubes achieve, but the units can utilise castors, meaning they can be wheeled around a facility with ease or placed around specific pieces of equipment or production areas that require a higher level of ISO classification.
"Both solutions are perfect for the export market," Mr Wheeler added. "They're high-quality, high-performance British-made cleanroom products that have proved hugely successful on these shores.
"We can ship CleanCube and Isopod all over the world with little hassle and both are quick turnaround solutions. They will help businesses in territories all across the globe to rapidly and efficiently set up a production space or larger facility that meets the highest expectations.
"We're bringing UK-standard cleanroom solutions to markets where perhaps the quality isn't quite there presently and we believe that's a really exciting development which will appeal to a massive audience of potential new clients."
For more information on the Guardtech Group, CleanCube or Isopod, visit www.guardtech.com ­– and to book your meeting with the Commercial Team at Cleanzone call (+44) 0330 113 0303 or email sales@guardtech.com.
Supplier Contact Details