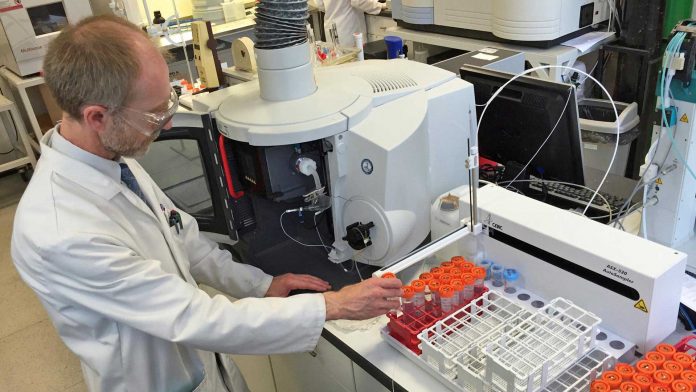 Exeter Analytical UK Ltd, leaders in UKAS ISO17025 and BSI ISO9001 accreditation and elemental analysis have announced they have upgraded their Full Quantitative Elemental Scan service for ICP-OES
Exeter Analytical (UK) Ltd company background
Exeter Analytical is a company dedicated to elemental analysis with over 25 years of experience working with a range of industries from pharmaceutical to environmental. With UKAS ISO17025 and BSI ISO9001 accreditation we consider ourselves leaders in quality control testing with extensive knowledge across a broad range of elemental analysis. We have an ongoing program to bring more of our techniques under this demanding accreditation, not only that we can also provide work to GMP standard.
The Full Quantitative Elemental Scan upgrade
In pursuit to improve and enhance accuracy in our methods Exeter Analytical's ICP scan can now determine the levels of 69 elements (highlighted in red on image) at trace levels in a single cost-effective measurement. Our testing laboratory can incorporate more complex samples that require HF digestion such as those containing high levels of Silicon, Titanium Dioxide, Tungsten, and more. This enables us to scan on a wider range of sample types and tailoring our analysis to the specific needs of each customer. With the capability of analysing almost any solid or liquid sample down to 1ppm the ICP scan gives customers the most in-depth snapshot of constituents in their samples.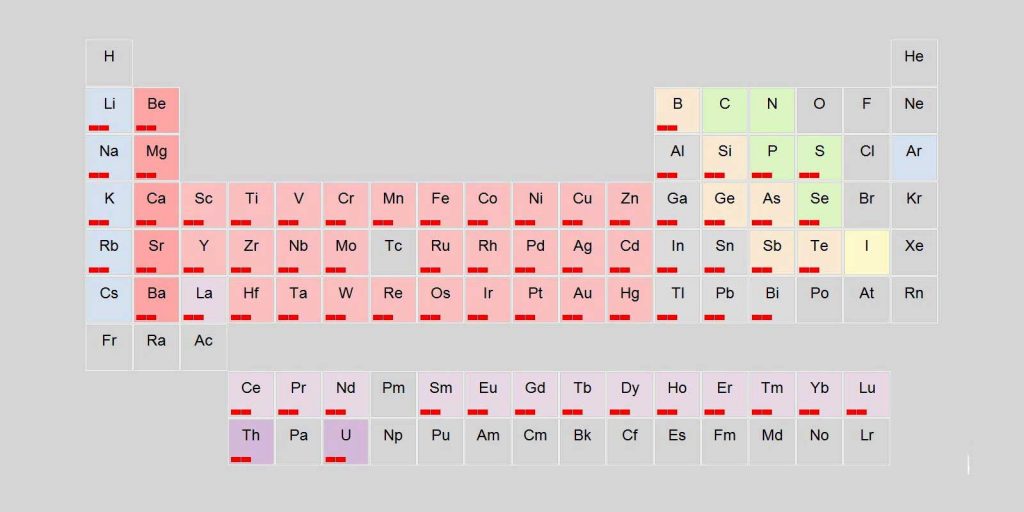 Technical overview of Quantitative Elemental Scan variations
Three variations in scans are offered at different levels:
Qualitative Scan Level 1 – 100ppm to greater than 1%
Qualitative Scan Level 2 – 10ppm to greater than 1%
Full Quantitative Scan, 1ppm and greater
The procedure uses traceable standards and microwave treatment using the Anton Paar Microwave Digestion system which enables digestion of complex materials. Solutions are run via automated sample introduction along with calibration standards and blank. The software is setup to capture multiple wavelengths to avoid spectral interferences. Data is carefully reprocessed and optimised by considering potential interferences and applying background correction. To ensure the highest quality data, all stages are checked by another experienced ICP Analyst before results are submitted.
Exeter Analytical prides itself on delivering high quality data on time. With a team of experienced and dedicated staff we are able to offer a bespoke cost-effective service.
For further information visit our website http://www.exeteranalytical.co.uk/icp-oes-metals/ or contact Exeter Analytical on +44 (0)2476 323223 / info@exeteranalytical.co.uk