---
Infochroma ag: Development, production and international distribution of vials and bottles for chromatography and the pharmaceutical and industrial sectors.
Infochroma ag: quality – clear as glass!
Infochroma ag is a family-owned SME which for over 50 years has been known to be a reliable partner for products required by chemistry, pharmacy and industry.
Besides the excellent quality of our products, our trademark is the extensive selection of sample vials and bottles for all purposes with matching accessories coming from our own production. Together with our Thuringian partner company Glastechnik Gräfenroda GmbH (GTG) we have developed innovative in-house products in this segment.
Together with our partner GTG, we are also your contact for customised products made from tubular glass. Skilled glassblowers and mechanical engineers, as well as wide experience paired with extensive specialist knowledge, enable us to develop and produce unique products, which will meet your specific requirements.
With GTG we hold various patents. So for example on our vials for optimised microsampling which show our craftsmanship, our imagination and ingenuity.
Products:
chromatography
special purposes
headspace analysis
lyophilisation
environmental analysis
storage vials
septum vials
long-term storage
graduated vials
sample storage bottles
Syringe filters
polypropylene syringes
fused-core columns
Our extended range of services includes an in-house clean room. There we wash, sterilise and depyrogenise vials, bottles and closures to customer specifications. We can do individual pack sizes as well as different combinations of products per unit and meet requirements for smaller or larger quantities.
Besides excellent product quality, we place high priority on excellent and personal customer service as well as a fast and reliable processing of orders.
Convince yourself of our qualities during a conversation with our members of staff.
Find more information on our products and our company at www.infochroma.ch. In particular, take a look at our storage vials, vials with optimised micro sampling and special vials.
---
Product Gallery (click to enlarge)
---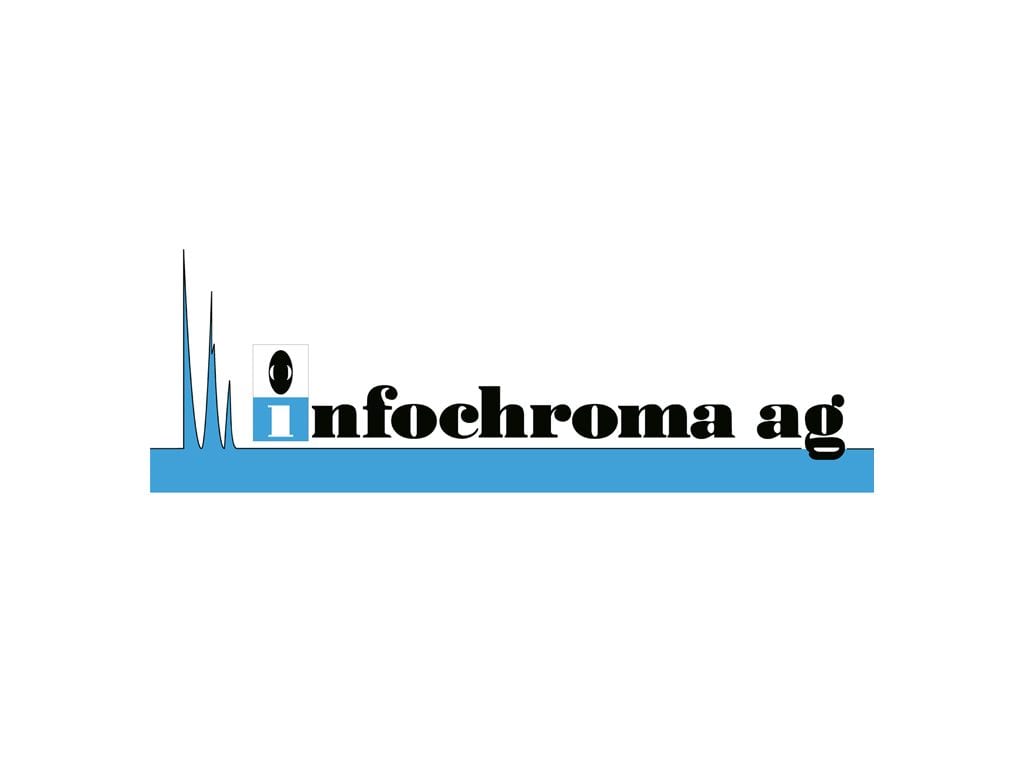 Chräbelstrasse 4, Goldau, Switzerland, 6410
---
Tuesday
8:00 am - 5:00 pm
Wednesday
8:00 am - 5:00 pm
Thursday
8:00 am - 5:00 pm