---
BANDELIN electronic are a family-owned company located in Berlin who specialise in development, manufacturing and sales of ultrasonic devices, accessories and application-specific disinfectants and cleaning agents.
A wide vertical range of manufacture, modern production lines and motivated staff guarantee a high quality of products. Our devices contribute to the success of our customers in the laboratory, medical, dental, pharmaceutical, industrial, craft as well as service.
As early as 1955, our company began developing and manufacturing high-performance ultrasonic devices. The constant expansion of the product range and a sharp rise in sales led to an expansion of the production area in 1985. In 1992, ultrasonic homogenisers and controllable, power-constant ultrasonic generators were introduced to the market.
The period between 1996 to 2004 was characterised by the development and production of innovative ultrasonic baths and immersible transducers as well as tube reactors for industrial applications. In the following years, BANDELIN's product range was expanded by new laboratory ultrasonic devices. After the introduction of the ultrasonic bath for simultaneous cleaning and rinsing of MIC instruments, a further development was launched in 2016 for robotic instruments.
Today, the reputation of our brands SONOREX, SONOPULS, SONOMIC and TRISON stand for the high-quality awareness of our employees and is equated in expert circles with ultrasound.
Our product groups include:
SONOREX – ultrasonic baths and reactors
SONOPULS – ultrasonic homogenisers
SONOMIC – ultrasonic baths for rinsible MIC and standard instruments
BactoSonic – ultrasonic special bath for a gentle removal of biofilms
TRISON – ultrasonic baths for robotic-, rinsible MIS and standard instruments
TICKOPUR – cleaning agents
STAMMOPUR – disinfectants and cleaning agents
We are innovation leaders in the development of ultrasonic devices and new areas of application. In the past we have registered 79 patents / utility models as well as 68 trade brands. Our participation in various committees in the development of new standards and guidelines serve to ensure the highest standards for ultrasonic applications.
As the only complete supplier of ultrasonic devices, accessories, disinfectants and cleaning agents with approvals and certifications according to ISO 9001 and ISO 13485, BANDELIN is the market leader. Over one million units have already been delivered to our customers.
---
Product Gallery (click to enlarge)
---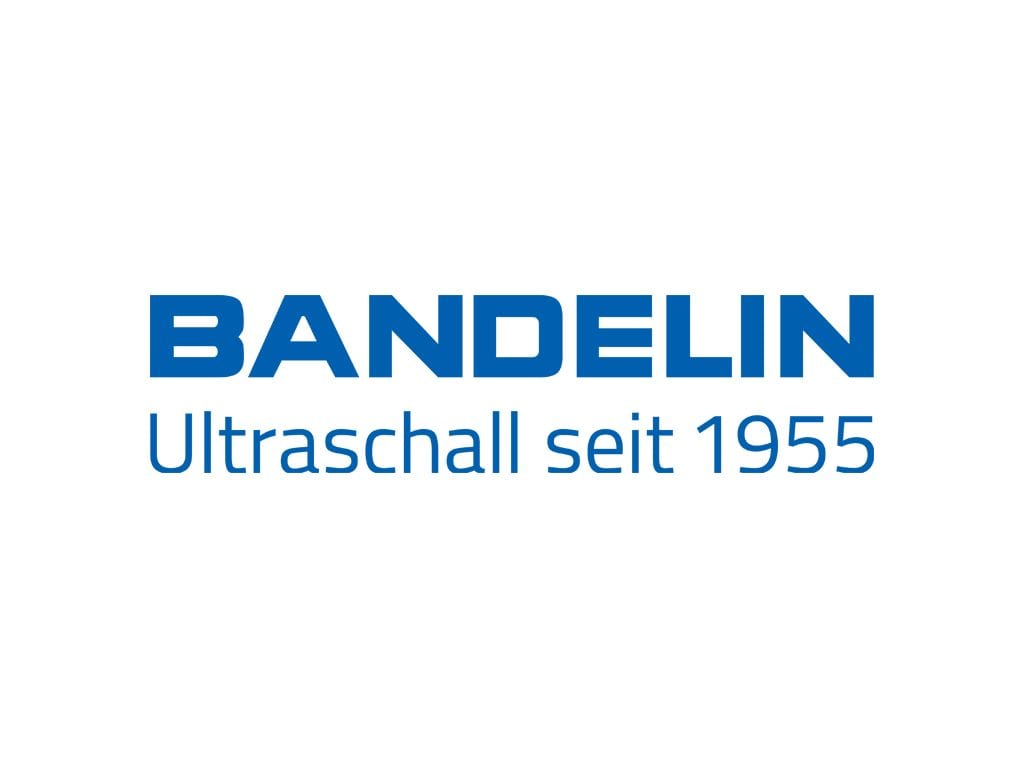 Heinrichstraße 3-4, 12207 Berlin, Germany
---
Tuesday
8:00 am - 4:15 pm
Wednesday
8:00 am - 4:15 pm
Thursday
8:00 am - 4:15 pm
Friday
8:00 am - 12:30 pm